LT45 has ended on T128 (209 CE) with Team Blue landing the spaceship. Team Blue was: cgalik, jwrober, Mooreinstore and Petron (as late idler replacement). (Also on Blue: emilio, kunki, and Livius went idle)
According to the winning conditions: http://forum.longturn.net/viewtopic.php?id=1093 (or http://forum.longturn.org/viewtopic.php?id=1093 once domain is fixed) Spaceship team gets +1000 points. But here's the final in-game scores before the +1000: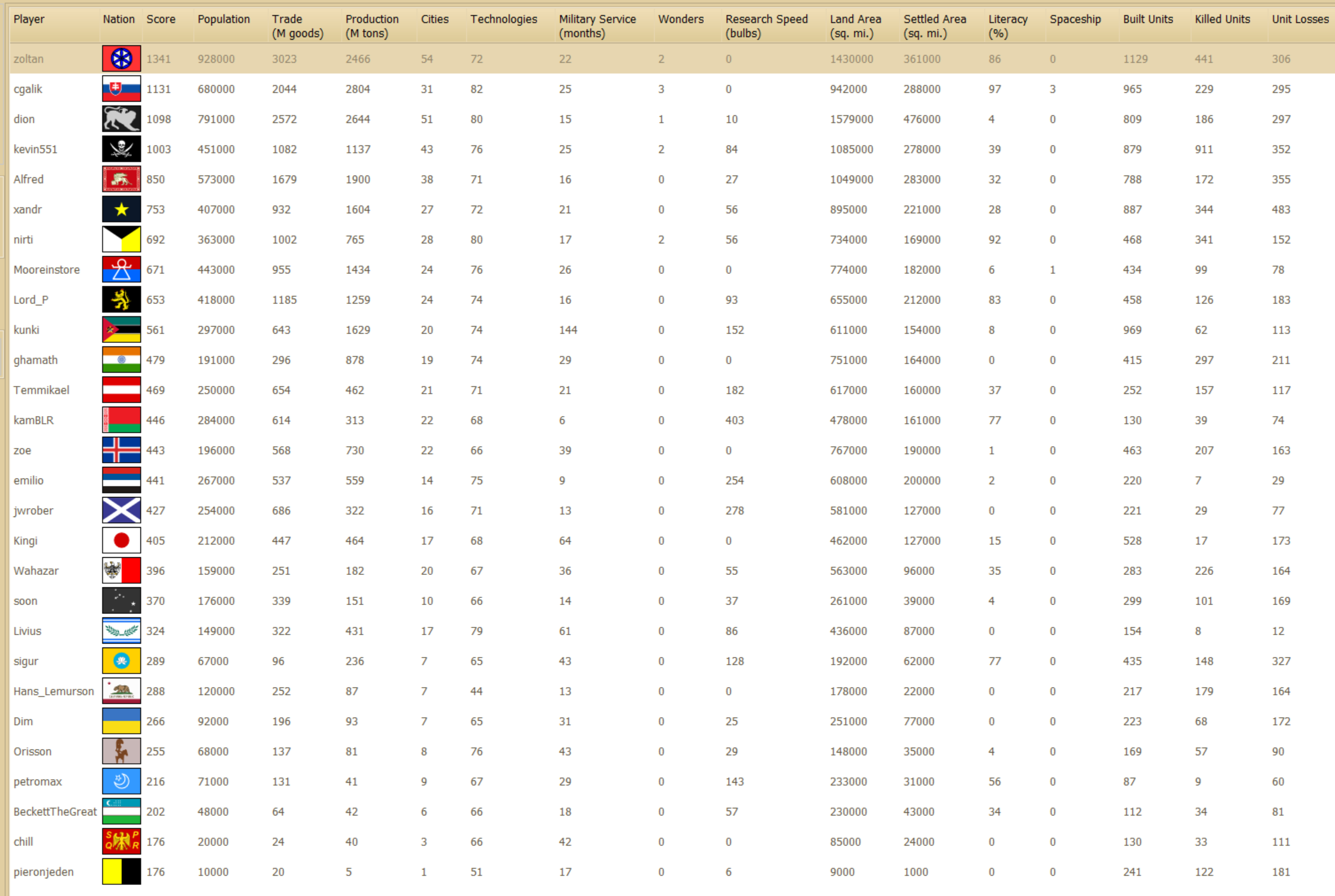 Congrats to Zoltan for top score! Also on Team Black was: Alfred, Dion and Xandr. They were the best team in the game, no question. They had taken over a lot of the world, which forced my only option to go was for Spaceship.
For the record, the spaceship was built in two turns:
T119: Built 3 Space Modules (960 shield) and Built 16 Space Components (480 shield), and 5 Space Structural (240 shied)
T120: Built 15 Space Structural (240 shield)
T121: Launched Spaceship
This caused a few in-game messages:

(T119 - 22:49:04) The Slovakians have started building a spaceship!
And in year T121:

The Slovakians have launched a spaceship!  It is estimated to arrive at Alpha Centauri in 209 CE.
I was expecting an attack on my capital, so I stacked it with 400 units, headed by my explorer.

But it surprised Team Black that game ended as they had missed the ship messages. So kind of anticlimactic to launch without anyone attacking your capital... I surrounded it with Stealth Fighters (as I thought they noted the launched ship):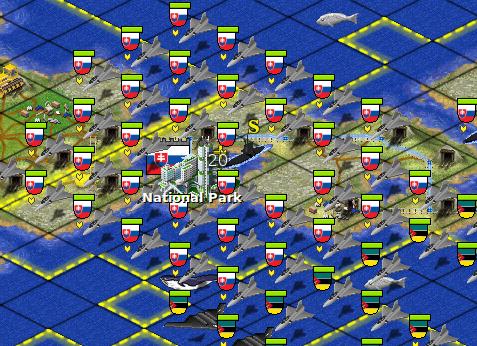 Hattip to Team White: Buggy, Kevin551, Orisson, Wahazzar, Zoe who kept Team Black busy so didn't notice my Spaceship. After I had a big attack taking out Orisson's cap and some innercities in White, we made a peace deal with them, which allowed me to build the ship.
Thanks to everyone for playing! Thanks to wieder for admin'ing! And thanks to akfaew for running the server, and lastly thanks to meshugga / elpollodiablo for the LT server!