Here are some details, how to install augmented2 graphics using freeciv modpack installer.
Windows distributions have already included this tool:

and when it is launched, URL from previous post should be pasted: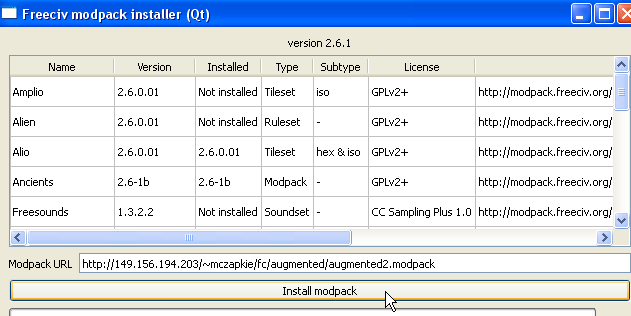 press install and done - now if server suggest using augmentedi tileset, press Load Tileset.
With augmentedi modpack properly installed and tileset chosen, Tribe unit should looks like:


- if there is a single barbarian, something goes wrong.
If you are using Linux distro, you should have modpack installer in freeciv/tools directory,
for example tools/freeciv-mp-gtk3 or tools/freeciv-mp-qt
In case of lack of these executables, you need to recompile freeciv:

./configure  --enable-fcmp=yes --enable-ruledit=no
make
and then run modpack installer.
Last edited by Wahazar (2020-04-11 20:38:01)